The Ridgefield Main Street Program is a non-profit organization dedicated to preserving the cultural heritage of Downtown Ridgefield, while advocating for its future, through economic development, community events, public and private partnerships, and unified branding and marketing of Downtown.
The Four Points of the Main Street Approach
The National Main Street Center and Washington Main Street Program offer a comprehensive commercial district revitalization strategy that has been widely successful in towns and cities nationwide. These points work together to build a sustainable and complete community revitalization effort.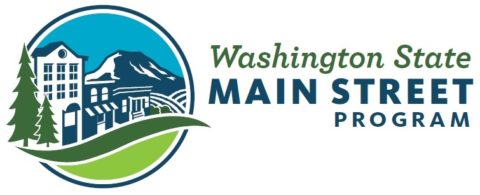 The Washington Main Street Program
Since 1984, the Washington State Main Street Program has been helping communities revitalize the economy, appearance, and image of their Downtown commercial districts. Using local resources and initiative, the state program helps communities develop their own strategies to stimulate long term economic growth and pride in the heart of the community – Downtown.
2022 Board of Directors
Mike Bomar | Chair
Patricia Thompson  |  Vice Chair
Steve Coxen |  Treasurer
Stan Okinaka  |  Secretary
Mike Lowrey
Lee Knottnerus
Jill Brown
Kristen Riggs
Randy Mueller
Nathan McCann
Marykay Lamoureaux   |  Executive Director