Because we love our Downtown
NOSTALGIC
There is something about downtown Ridgefield that makes you feel connected to the past. Things seem to move slower, people are friendly, doors are held for you when you walk into the corner store and folks say good morning in the coffee shop. The door bell chimes in the hardware store and you feel like you might be stepping back into a time that was more simple and sweet than the world we live in today.
– Casey Brigid Taylor
HEARTWARMING
Whenever I visit downtown, the familiar faces and smiles always warm my heart with kindness and compassion shown for others.
– Janet Mashburn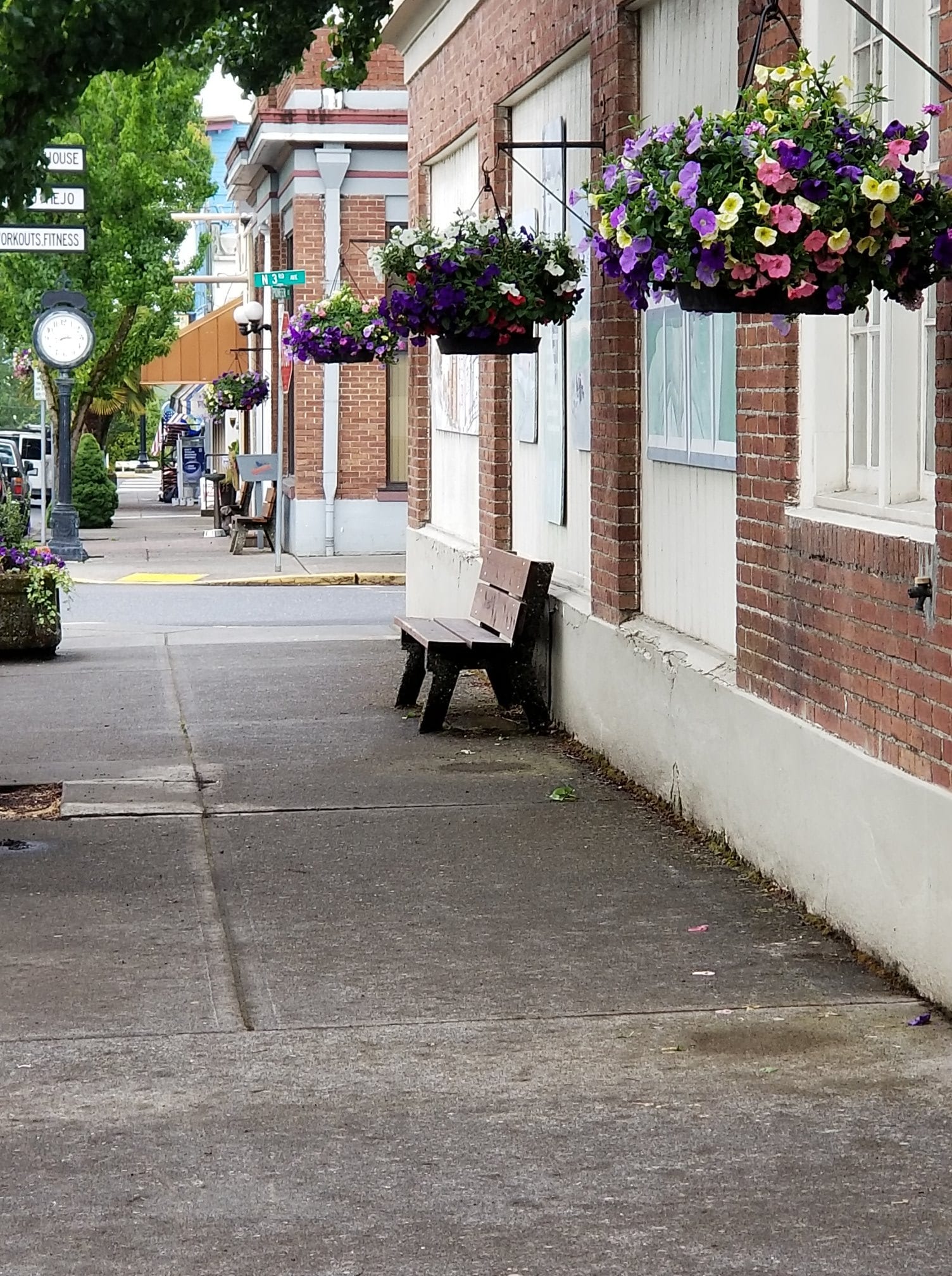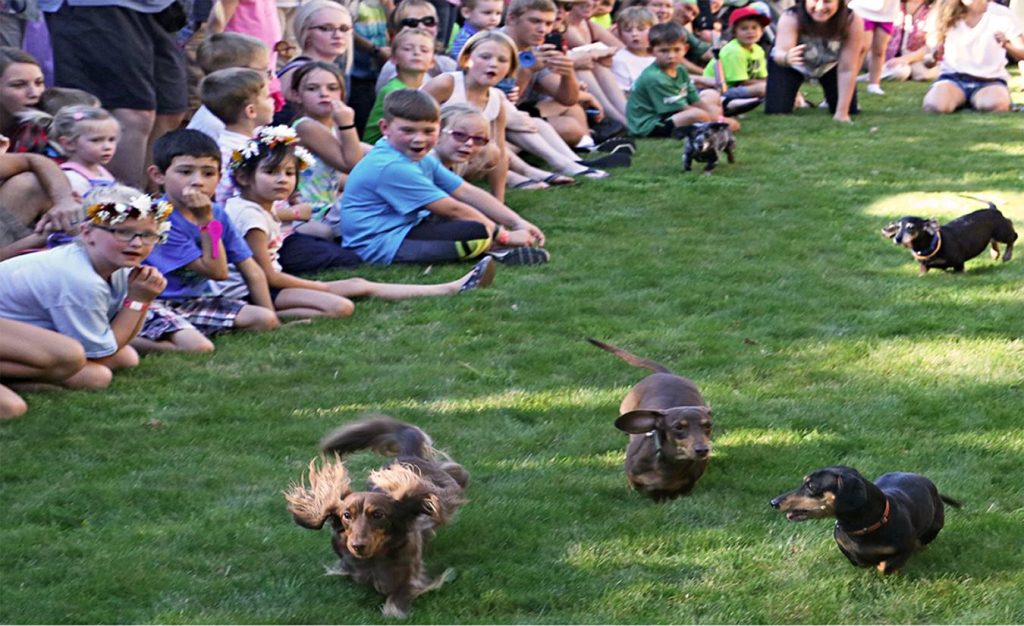 CHILDHOOD
I grew up right on main street, and my entire childhood has such fond memories of riding bikes with my friends, going to the "corner store", watching the 4th of July Parade go right by my house every year. So many wonderful memories and an amazing childhood I had being apart of the Ridgefield community and downtown.
– Alex Pfeifer-Milward
SMALL
When we found Ridgefield it was perfect. I said it was small, comfortable, peaceful, and reminded me most of our home we left behind. The best part is now this is our home we feel so happy here, there is a sense of community and beauty that brings peace and serenity to our hearts as much as we miss our families we can't imagine this not being our town. The small and peace makes it home.
– Kim Hamtak
HOMETOWN
It's not my hometown, but it is for my kids; I'm so glad they are growing up surrounded by a strong sense of community. Grateful for our local merchants, who make everyone feel welcome and part of our small town.
– Marie Bouvier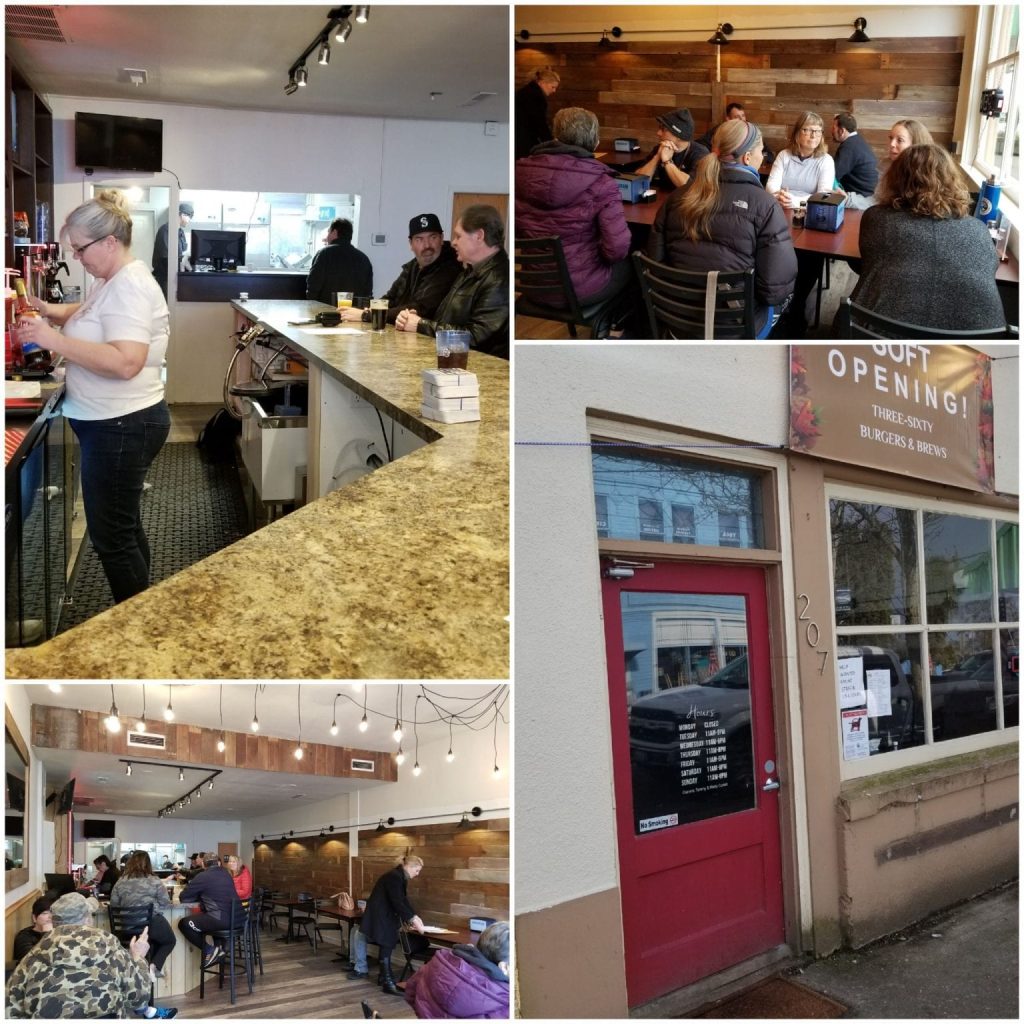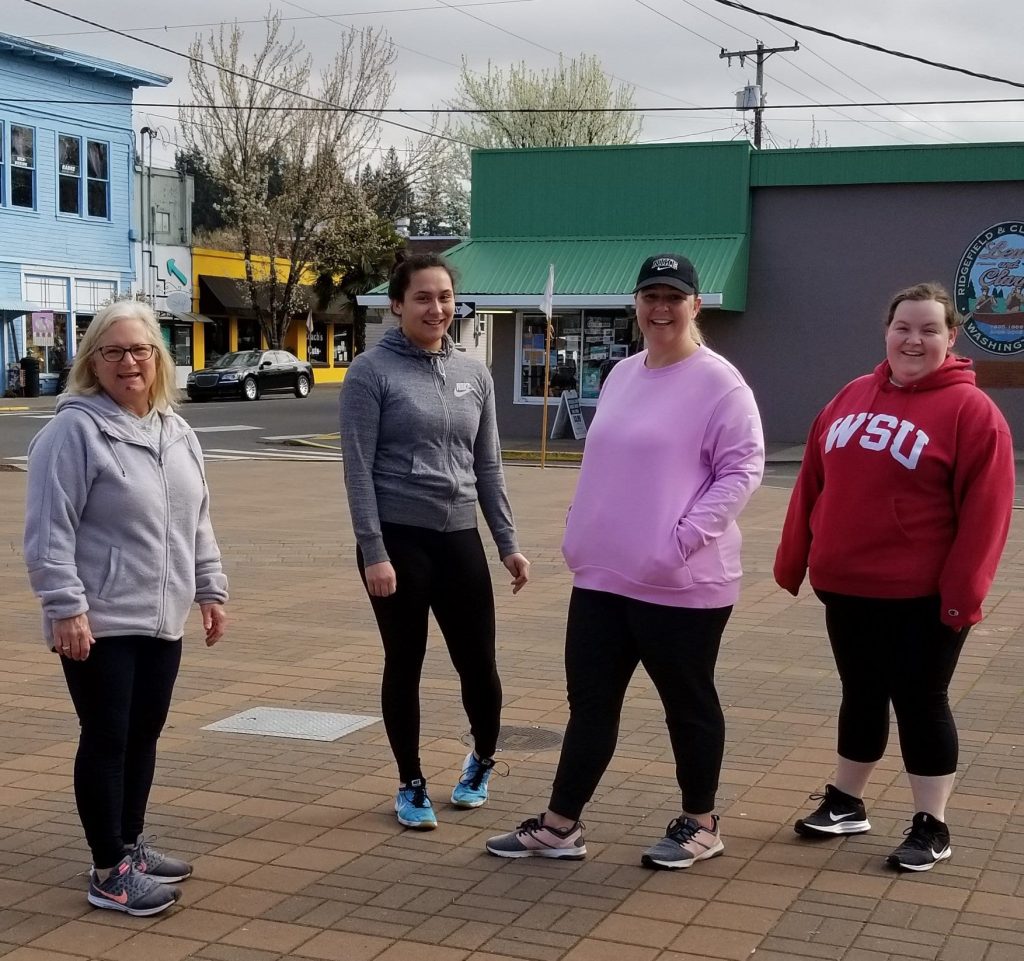 FRIENDSHIP
In the 15 years I have been here I have made some lifelong friendships. My kids also have made lots of friendships here too. Those friends have looked out for me in tough times.
– Michelle Sedgley
UNITY
Our small town brings us together in many different ways. Wonderful Community Events, to lend a helping hand, to provide necessities, to help us educate our kids, to give us strength and comfort that we are home.
– Lana Norman
SANCTUARY
We have lived downtown for 10 years. Watched our son grow up going to all Ridgefield schools. Was a blessing living so close to a great small community. Having the river and Wildlife so close was like putting the whip and cherry on top.
– Catrina Wilson
HISTORICAL
I love to walk downtown and see how all the old buildings have changed since the past and reading all the history plots around downtown!! Love looking over the overlook park sitting there thinking of what it would look like way back!!
– Leslie Smith
CHARMING
Downtown Ridgefield reminds me of simpler times where you escape the hustle and bustle of city life. The buildings and homes are historic with painted murals making this small town even more charming. Our favorite thing to do is walk down the hill with the family-shop at the corner store for some ice cream. Sit, relax, and enjoy the views of the refuge.
– Channy Roeder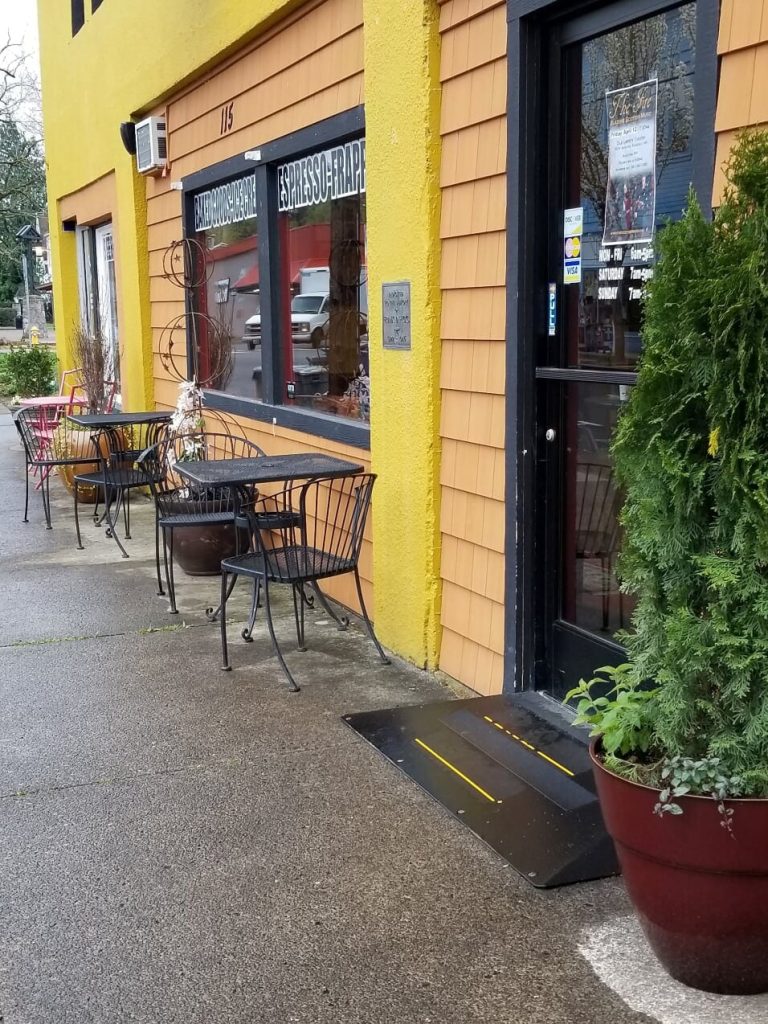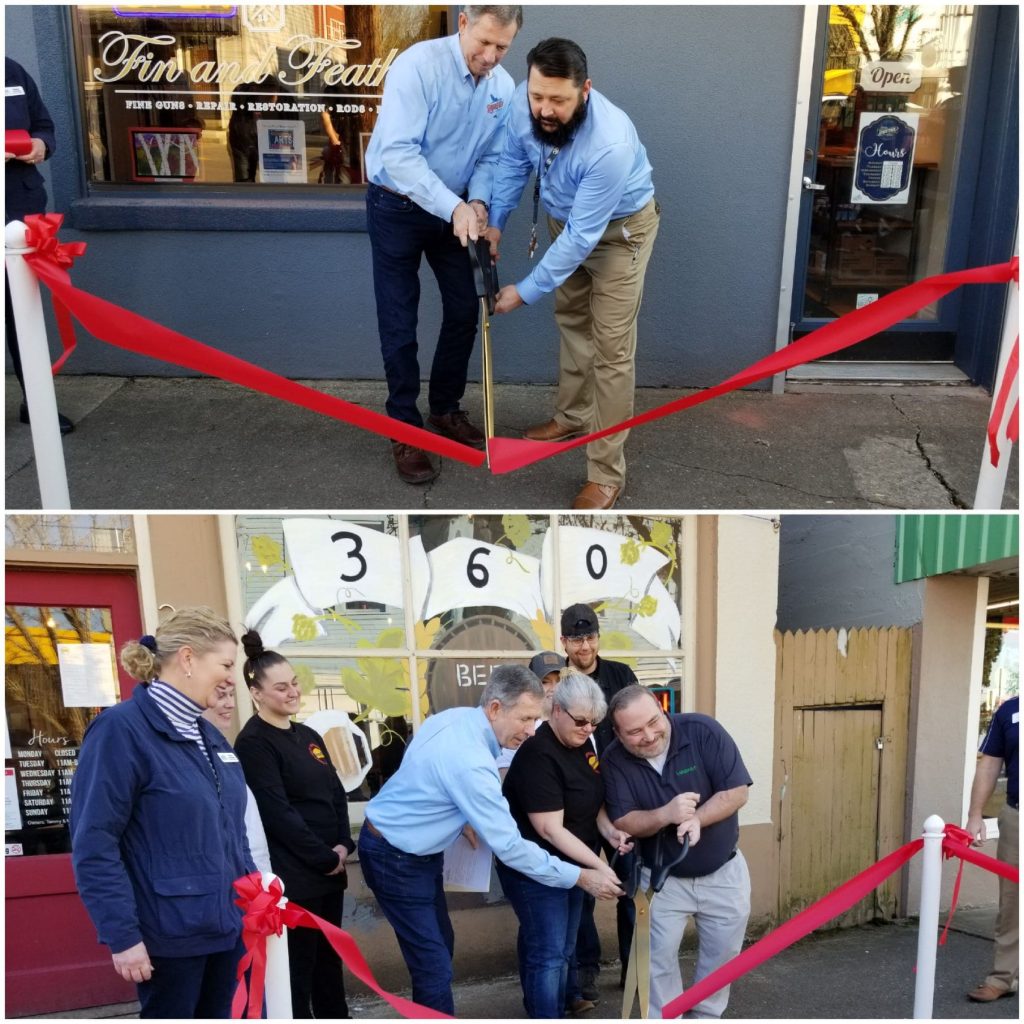 HAPPY
Never lived in a town like this where people are so kind.
– Lori Norton
WELCOMING
It's the small community home town feeling that I love! Raised in Ridgefield and will never leave.
– Tina Krause
We love the Christmas market and tree lighting ceremony! It's our favorite time of the year.
– Jason Driggers
What I love all about all of the Ridgefield holiday celebrations is that they all promote community and bring families together to celebrate the uniqueness that is Ridgefield.
– Blaze Gonzales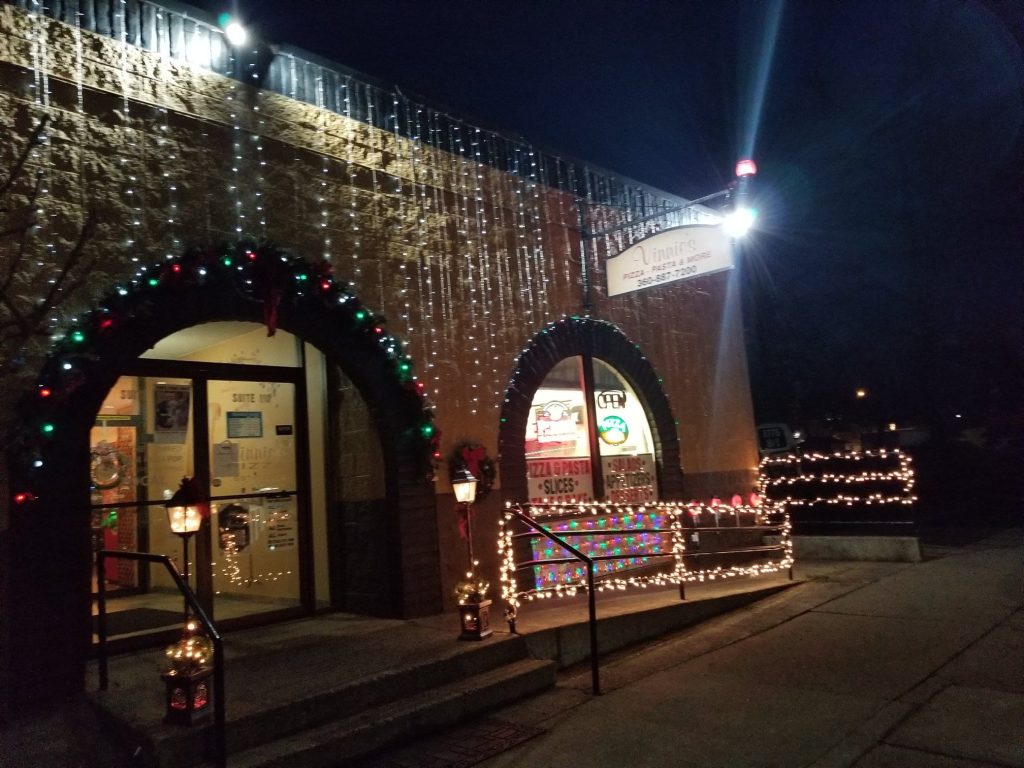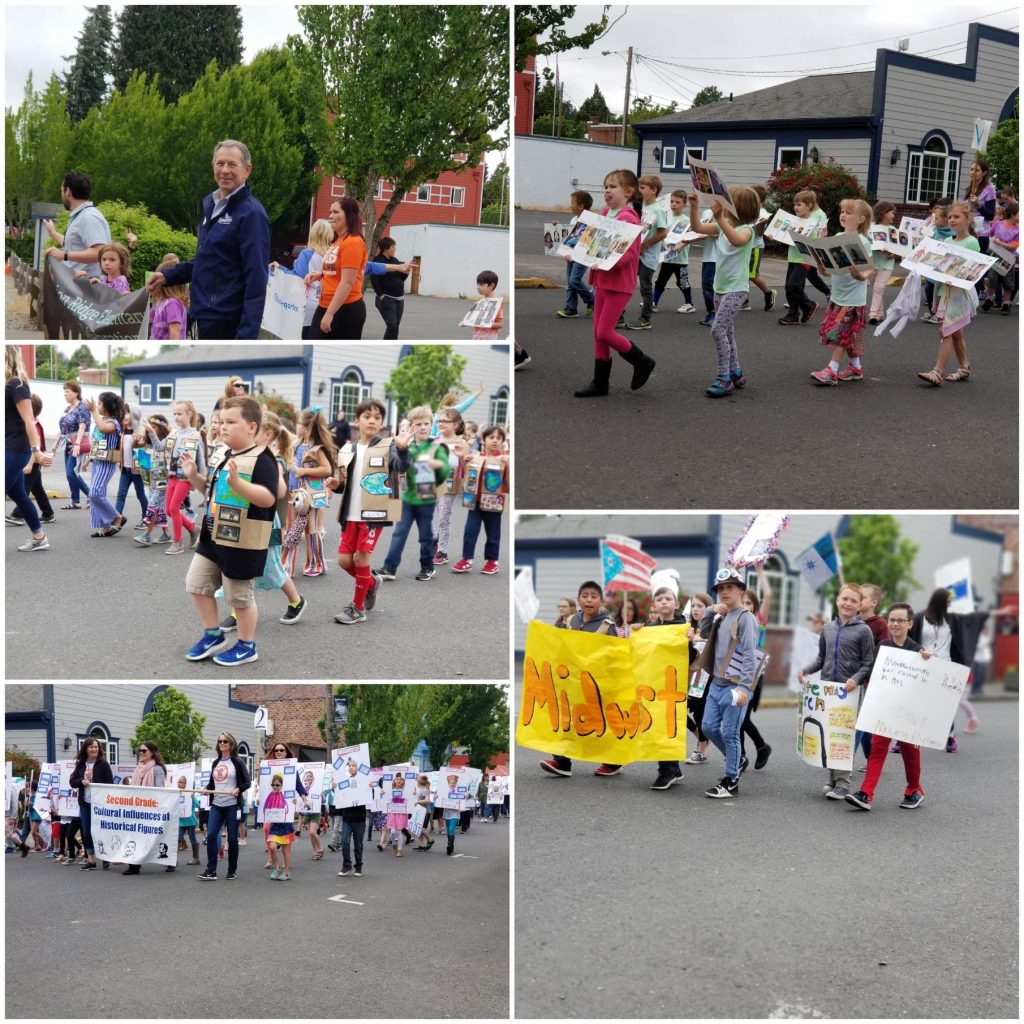 We love the sense of community in each and every celebration no matter what time of the year it is!!
– Wilfred Garfunkle
My favorite is the 4th of July celebration. It's a family tradition to go to the parade and hang out check out all the vendors. We drop by the library( with my granddaughter) for the cookies and kids crafts. The day is spent downtown. Nights are spent by the waterfront watching fireworks! I love holidays in Ridgefield!
– Angela Hutson
My favorite thing about downtown is the buildings. I love that we've maintained a quaint, small town, historic feel. City Hall, the hardware store, our cute corner store, Zebruns Starliner building, the Old Liberty Theater, Sportsman's….I love the old historic charm! I think that's what separates us in downtown from the new developments up by the freeway. It's like stepping back in time.
– Shannon Cosgrove
My favorite thing about downtown is the sense of community! From the local stores, making sure our community has what it needs. Our neighbors who are quick to smile and help each other out, our fantastic restaurants serving awesome food and adapting to these new changes, our corner hardware store that has a great selection and great service, and our awesome Ridgefield Police Dept! Love my community!!
– Michelle DiStefano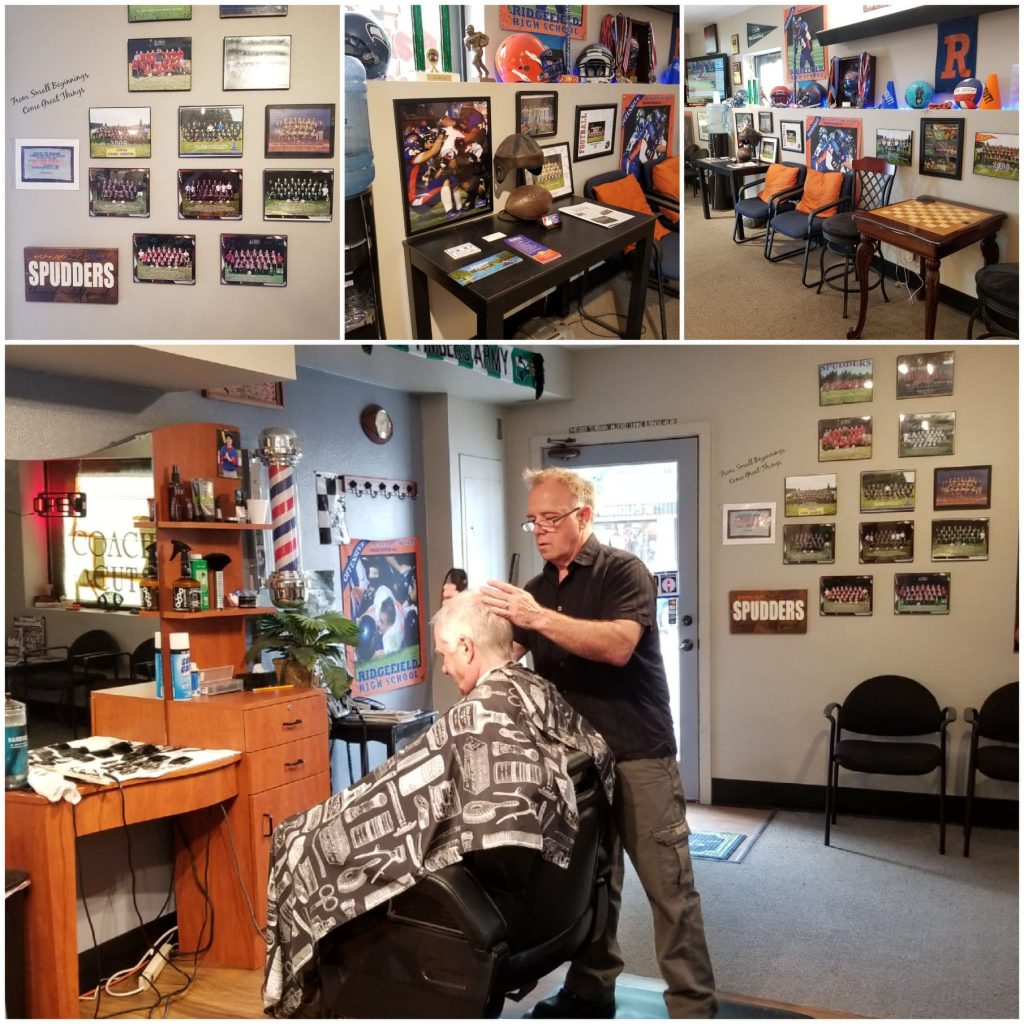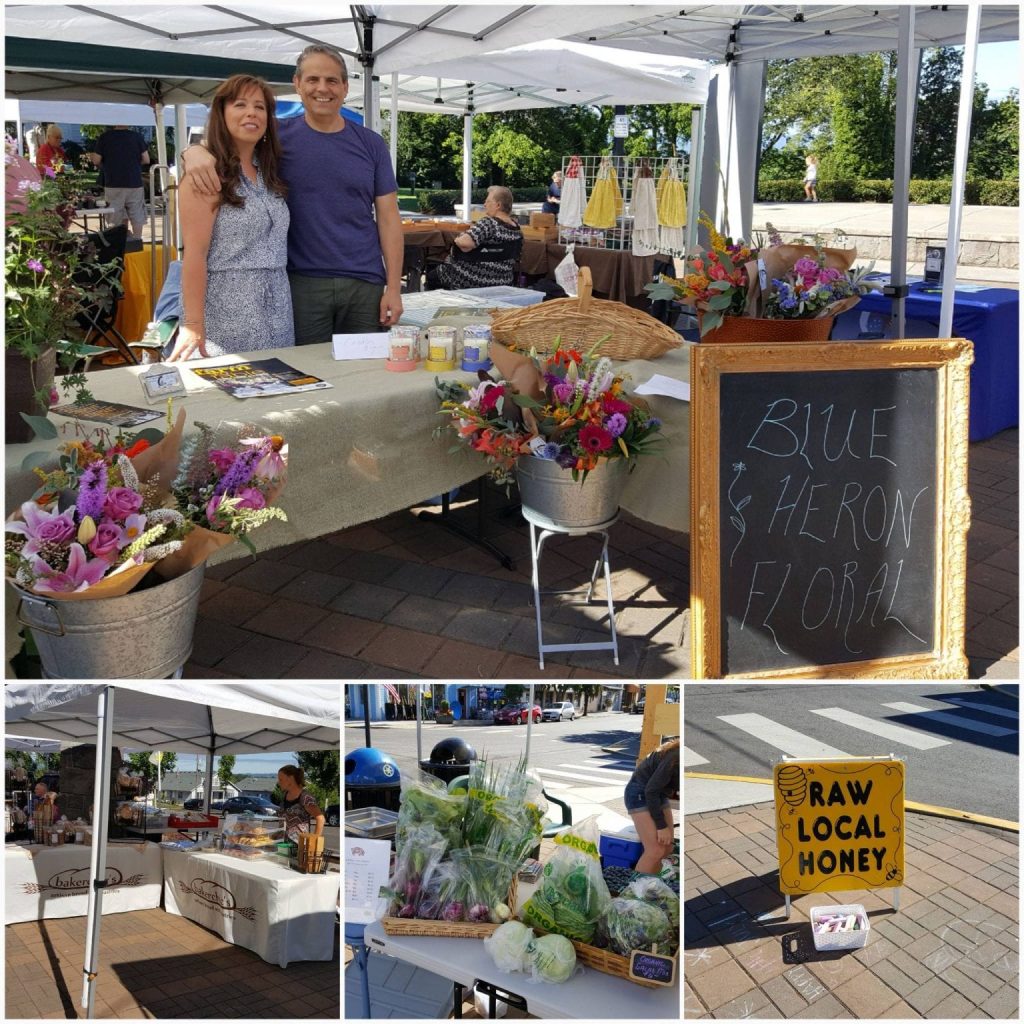 There's nothing like downtown Ridgefield In the spring and summer. The BEST place to be and you have everything you need! Hardware store, nail salon, corner store, police department, gym, floral shop, barber and the list goes on!
– Amanda Aplet
There is so much to love about downtown Ridgefield!
One of my favorites is being able to grab some food and drinks and having so many options, I haven't found a restaurant with food I don't like. After getting my takeout I can walk to Overlook Park and have a picnic, the grassy area is perfect for the little ones to run and play.
– Vikki Nguyen